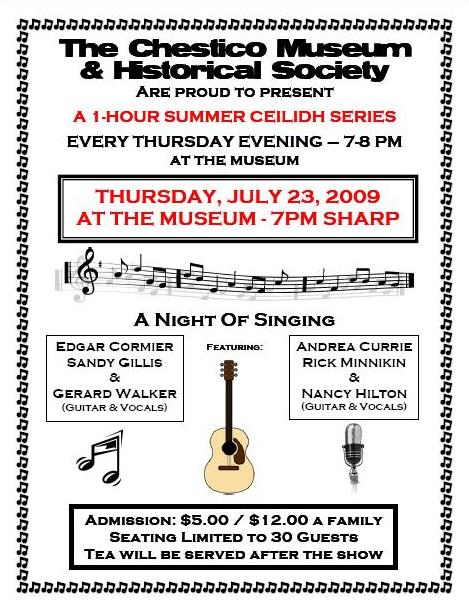 The Chestico Museum summer ceilidh series continues on Thursday, July 23rd at 7 PM at the museum.
This week we will feature a night of singing and are pleased to welcome Edgar Cormier, Sandy Gillis & Gerard Walker and Andrea Currie, Rick Minnikin & Nancy Hilton.
Admission is $5 and tea and light refreshments will be served following the show.
We  hope to see you there!