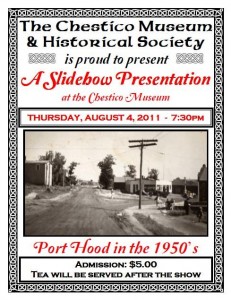 As part of Chestico Days, the Chestico Museum will present a slideshow that will look back at Port Hood in the 1950's. The people, places and events of this time period will be featured.
The slideshow will take place on Thursday, August 4, 2011 at 7:30 PM at the museum.
Admission is $5/person. Tea and refreshments will be served following the presentation.
PLEASE NOTE: This replaces our Thursday evening ceilidh for this week only.