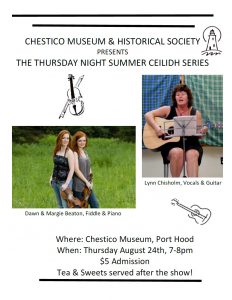 The eighth ceilidh of our 2017 summer ceilidh series will be Thursday, August 24th at 7 PM at the museum.
Our ceilidh this week will feature:
Dawn & Margie Beaton – Fiddle & Piano
Lynn Chisholm – Guitar & Vocals
Admission is $5. Tea and light refreshments will be served following the show.
Hope to see you there!